Kildemose "kult" festival 2009
26. - 27. - 28. juni
.
KILDEMOSEFESTIVAL PROUDLY PRESENTS:
THE DIFF
Saturday 22:15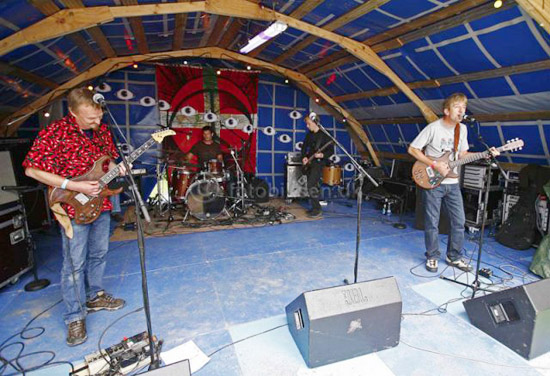 Foto:
Emil
Aftenens næstsidste navn er legendariske Diff. Europas bedste Grateful Dead cover band , der har været fast indslag ved dead-festerne på Rytmeposten.
Diff har nytårsaften spillet for en masse tyske deadheads i Hamburg, og var et af hovednavnene i Playing In The Band 2004 Plauen, og Dancing - Bear, Open Air 2005. Gruppens medlemmer har spillet i utallige sammenhænge bl.a. Pafpetakel, Sensationel Psychopoppers, Poets, Sort Sol, TS Høeg, Dream Caravan, Darleens, BossaBandet og Dicte.